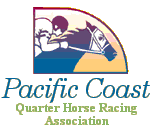 ---
#240
SHAKE THE MAGIC

By ROYAL SHAKE EM si 104 (1994). Stakes winner fo 9 races, $257,009, Sam Houston F.-G1, Longhorn F.-G3, 2nd All American D.-G1, etc. Sire of 133 ROM, 12 stakes winners, with earnings of $1,708,023, including MOON SHAKE si 97 (2003, $203,712, Manor Downs D.-G2, etc.), SHAKE EM WHITE si 94 (2003, $190,208, Retama Park F.-G1, etc.), I MAKE EM SHAKE si 97 (3 wins at 2,    2003, $79,305, TQHA Sires' Cup F.-RG2, etc.), SHAKE EM WIZAR si 106 (2003, $64,524, GCFA F. Final-G3, etc.), GO SHAKE EM si 101 (2003, $59,617), etc.

1st Dam:

CARI THE MAGIC si 106 (1993) by Magical Mile TB. Winner to 3, $3,761. Dam of 2 foals of

racing age, 2 winners, 2 ROM, including

Yak Ity Yak Go si 103 (f. by Juno Dat Cash). 5 wins to 4, 2003, $47,572, 2nd Bellflower

H., 3rd Far West F.–RG3, San Diego H., Lake Forest H., fnl. Miss Princess H.–G3, Qlf. Evergreen F.–RG3.

Red Ida Go si 88 (f. by Meter Me Gone). 3 wins to 3, 2003, $13,806.

2nd Dam:

CRYSTAL COUNTY si 84 (1979) by Cari County TB. Winner to 3, $5,122. Dam of 10 foals

of racing age, 7 starters, 6 winners, including

County Tacs si 103 (g. by Tolltac). 6 wins to 5, $23,470.

Cari The Crystal si 92 (f. by A Zure Request). 2 wins to 3, $5,715. Cari The Blues si 85 (f. by Chicks Beduino). Winner to 4. Dam of

Gamble An Aces si 90 (g. by Pritzi Dash). Winner to 4, $10,532.

3rd Dam:

Paula Lu si 94 (1969) by Paul H. TB. Winner to 3, $1,180, 3rd Ground Hog F. Dam of 15

foals, 14 starters, 11 ROM, including

MISS CARI COUNTY si 104 (f. by Cari County TB). $73,716, Governor's Cup D. Dam of

MOON OVER CARI si 97 (g. by Moon Lark). 6 wins, $121,173, Vandy's Flash H., 2nd El Primero Del Ano D.–G1, 3rd Kindergarten F.–G1, 4th Denim N Diamonds F.–G1, etc.

DASH OVER CARI si 105 (c. by First Down Dash). 9 wins to 3, $25,134, Cowboy Classic D., QHBC Race Across America D., 3rd Dash For Destiny F., etc.

Hey Louie si 92 (c. by Good Doctor TB). Winner to 3, $7,378, fnl. Governor's Cup D. Caylu Cash si 85 (f. by Calyx). Winner at 2, $8,720, fnl. PCQHRA Brdrs' F.–RG2. Dam of

Alice Nevada si 82 (f. by Billiesbrownbomber). $5,838, 2nd Minn. Stallion Brdrs' F.–RG2. 4th Dam:

LOBO LUCY (1981) by Little Ted. 3 wins to 3. Dam of 14 foals, 9 starters, 5 ROM, including

Chick A Lu (f. by Triple Chick). Winner at 2. Granddam of CALL EM MOE si 107 (12 wins, $52,899, Moore H., Coors F., etc.), etc.

Chick Bug (f. by Lady Bug's Moon). Unraced. Dam of Whittle A Bug si 120 (6 wins, $40,155, 2nd San Mateo S., 3rd PCQHRA H. California Hi–Pt Aged Gelding), etc.

Lucy Gal Bug si 86 (f. by Go Bug Go). Placed twice to 3. Granddam of Streakin Street si 98 (7 wins, $43,741, 2nd Pony Express S., fnl. Oklahoma Horsemen's Assc. D.–RG3), etc.

ENGAGEMENTS: PCQHRA Breeders' Futurity & Derby, Ed Burke Memorial Futurity. Eligibilities: Speedhorse Gold & Silver Cup, TQHA Sires Cup.

Nominated: MBNA America Racing Challenge.